About
Love God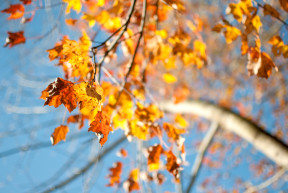 Love Others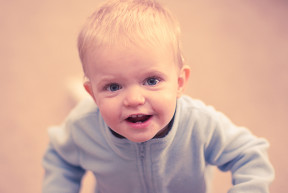 Love the Community
What kind of Church Are We ?
Harmony Grove Community Church is committed to the authority and inerrancy of God's Word.The Old and New Testaments are a clear revelation of the Living Word, Jesus Christ, who came to reveal the Father. We teach the Word and relate it to all areas of life. We are an Autonomous, Independent, Fundamental, Bible Believing Church. We select our own teaching literature to compliment the study of the Scriptures. Evangelism and Missions are strongly emphasized.
We have blended music, but anchored in the great hymns of the church.
We preach expository, life applicable "open your Bible messages."
We take time to read God's Word in our services.
We have a church family and a church home for you.
Regular Weekly Services
Sunday
9:30 A.M. Sunday School – Classes for all ages
10:30 A.M. Worship Service
Small Groups throughout the Week
Tuesday
9:30 A.M. Sunshine Outreach
Quilting and Crocheting Ministry
Wednesday
7:00 P.M. Prayer & Bible Study
Little Explorers – Ages 3-5
Awana – Grades 1-6
"The Edge" Youth Group – Grade 7-12
Saturday
10:00 – 1:00 PM Clothing Ministry
(1st & 3rd Sat)
Everyone is welcome
Statement of Purpose
Harmony Grove Community Church gives itself to "perfecting of saints, for the work of the ministry, for the edifying of the Body of Christ. " We believe in : the edification of Christians through the teaching of God's Word and the leading of the indwelling Holy Spirit; the salvation of souls and the world-wide proclamation of God's Saving Grace expressed in the shed blood and finished work of the Lord Jesus Christ on Calvary; the promotion of Godly worship; the defense of the "faith once delivered". All to be done until the coming of the Lord Jesus Christ.

What We Believe
We believe in the verbally inspired Word of God
We believe in one God, eternally existing in three persons, Father, Son and Holy Spirit
We believe that Christ died for our sins and rose bodily from the dead on the third day and ascended into Heaven
We believe in the blessed hope, the personal, pre-milennial and imminent return of our Lord and Savior, Jesus Christ
We believe that man was created by God, that man sinned and thereby incurred not only physical death , but spiritual death
We believe in Salvation by Grace through Faith, Salvation is a free gift and cannot be earned by" good works"
We believe that the Church is composed of born-again people
We believe in the bodily resurrection of the just at the rapture and the unjust at the end of time
We believe Heaven is a place of eternal conscious joy for those who have received Christ and Hell is a place of eternal conscious punishment for those who have rejected Christ
We believe that Satan is a personal being, a fallen angel, "the god of this age"
We believe the are two ordinances to observe, namely, water baptism by immersion, and the Lord's Table
These statements represents our core beliefs. Click on link below to read our Doctrinal Statement
Church Ministries
Leadership – Pastor Jim and Board of Elders
Sunday School Program
Children – Wed night Little Explorers (ages 3-5) and Awana (grades 1-6)
Prayer – Prayer and Bible study, Saturday morning prayer, Prayer line
Youth – "The Edge" Youth Group for grades 7-12
Music – Special Music
Outreach – Saturday visitation, clothing ministry, crocheters/quilters
Missions – Conference
Ladies Ministries
Staff - Custodians and music
Day Camp
Committees – Building & Grounds, Missions and Benevolent
Web Site

Library

Sound room

Greeters and Ushers